RSS content to post
Save yourself time by using our Content tab in Social Marketing to find content for social media!
1.Log on to the Business Center. You can access the Business Center via this link: https://login.ptperformancewebsites.com or by typing /businesscenter at the end of your website URL. For example, if your website is rehabmma.com you would type in rehabmma.com/businesscenter. Please note this only applies if you had your website created by us and that site is now live. If you do not know your username and password, contact tory@practice-promotions.com
2. Once you are logged in, click on My Products then Social Marketing.
3. Once you have arrived in Social Marketing. Click on Content.

4. When you arrive in the Content lab, you will see various articles that you can read by clicking View.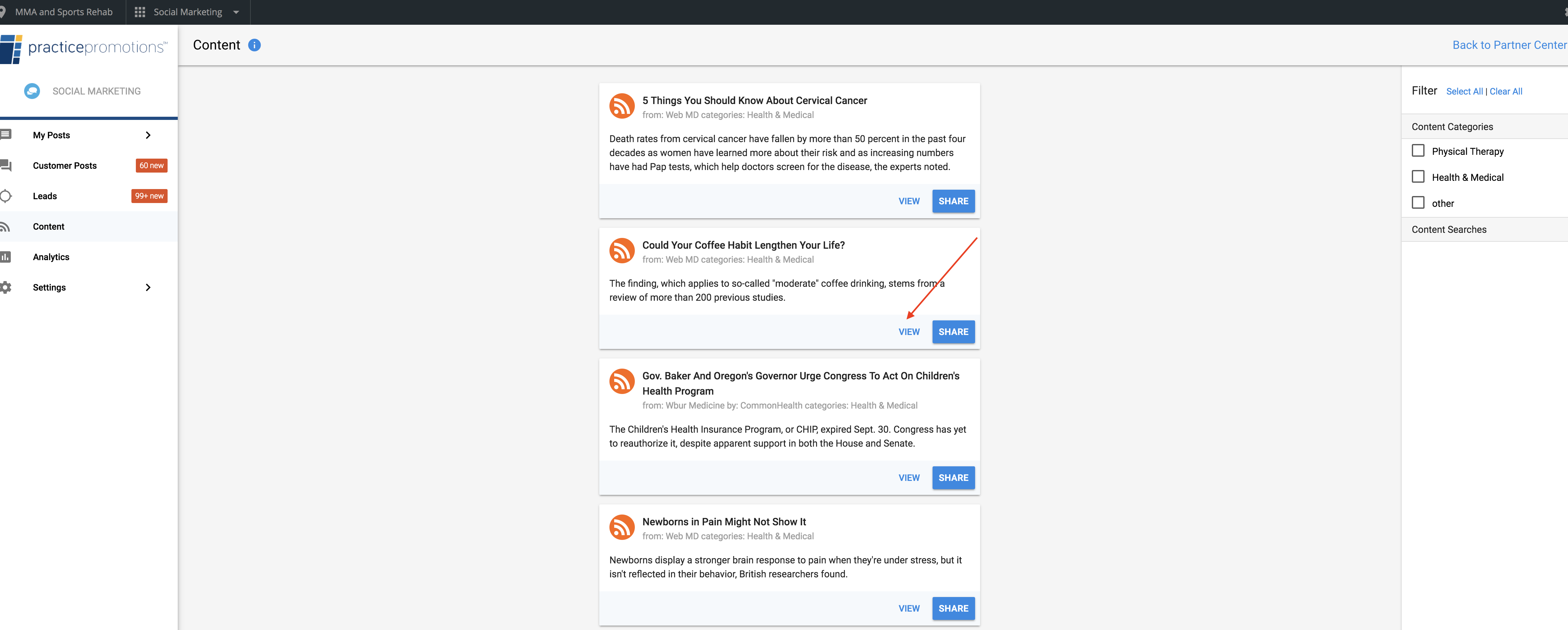 5. After viewing the article, if you decide you'd like to share it on your social media. You can select Share.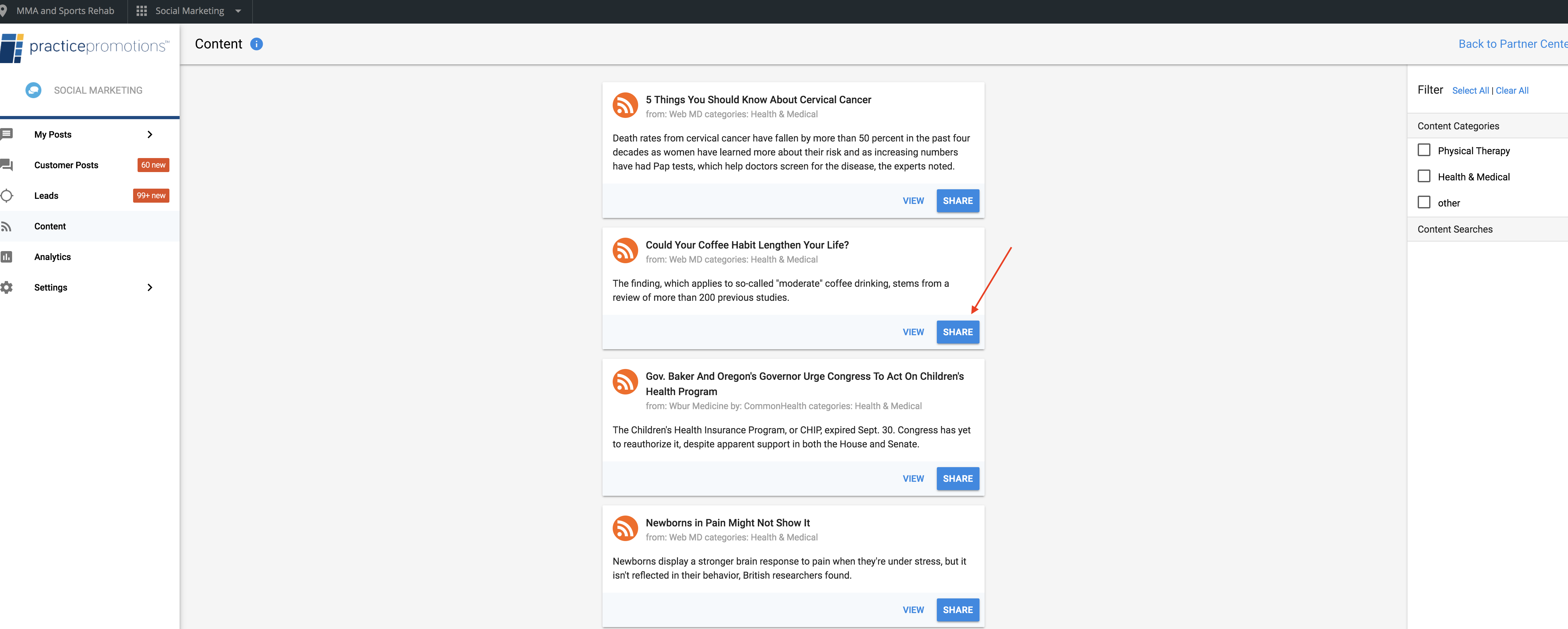 6. After clicking Share, you are prompted to a window where you can edit the post caption by typing in the Compose box. All of your accounts will be linked to receive this post, however if you only want certain social media accounts to have this post, you can select the 'X' next to the network you do not want your post to go out on. When you are happy with the post, you can click Post Now in the bottom right hand corner. If you'd like to schedule your post, please see our article on how to schedule posts.