What does the dashboard do?
The marketing analytics dashboard is a powerful tool to give you information about your website, social media, SEO, and email performance. It is setup with widgets on the dashboard that you can click into. In addition, on the left sidebar, you can drill down into the different components of each widget to get even more information.
You can get to the marketing analytics dashboard by using the analytics button in your business center from the main dashboard.
The dashboard is comprised of the following key areas:
SEO
Website analytics
Social
Ads
Call tracking
Email
Click on any widget to access graphs and data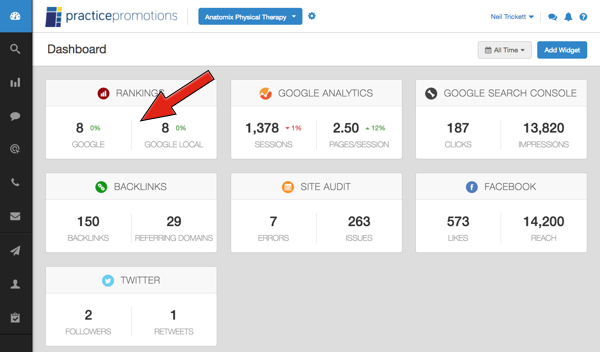 Hover over the left side bar to open it. Then click on the down arrow in the section to open to the different sections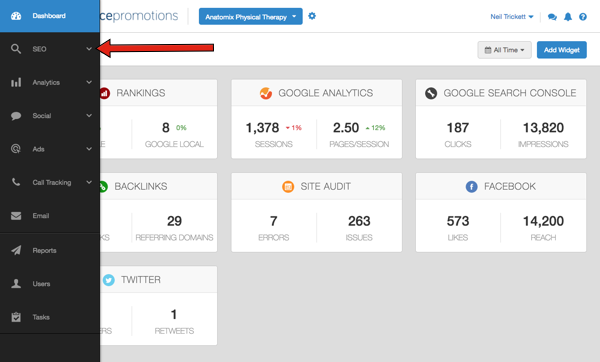 Changing the date parameters
At anytime you can change what date range you wish to view. Simply click on the date drop down box on the upper right of the screen to select a different date range. To look back at historical data, before starting with the marketing analytics dashboard, simply click on custom, then select the dates you wish to view.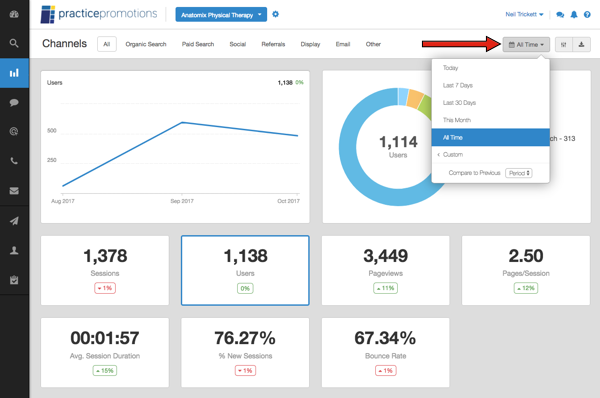 Changing graph information
You can see the graph change by using the different tabs at the top of the window you are on. In addition you can click on the individual boxes to display in a graph form the data. For example in analytics you can click on users or pageviews, to switch the graph data.